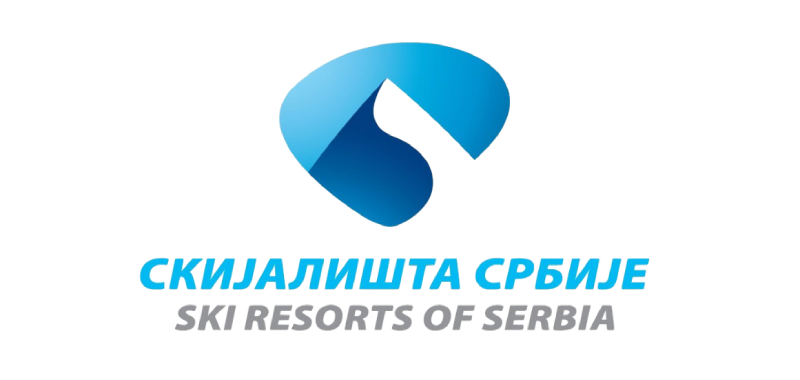 PR "Ski resorts of Serbia" is a company whose mission is to develop skiing infrastructure and thus place ski resorts in Serbia side by side with European and international ski destinations and to make them more accessible and attractive to domestic and foreign tourists. Mission is to have supreme offers for all seasons and high quality services at all times, and thus to ensure utter satisfaction for all those who visit our mountains. Vision is to become a regional leader in providing the conditions for high-quality and safe skiing and other sports and recreational activities, while preserving the environment, and with a focus on sustainable development.

CTRS – Center for Tourism Research and Studies
Center for Tourism Research and Studies (CTRS) is an association of experts in the field of tourism and hotel management. Since 2008, the team of experts has been working closely with other regional organizations, government institutions, international organizations and independent research centers across Europe and the Middle East to adopt guidelines for sustainable tourism and modern hotel management. Initially formed as a national initiative, CTRS is becoming a regionally recognizable organization engaged in numerous projects in the field of tourism and sustainable development. The common vision of the CTRS team is to use its knowledge, skills and contacts to encourage destinations in the field of marketing and management.

At the foot of snow-crested mountains, in the heart of a biodiversity hotspot, Viceroy Kopaonik Serbia calls to those seeking boundless adventure. Explore the bold and beyond from our stunning retreat — a 119-room ski-in, ski-out resort that proves it's possible to experience the height of modern luxury in the untamed outdoors. You'll be welcomed with a spirit as radiant as the climate: Kopaonik is nicknamed the "Mountain of the Sun" and enjoys close to 200 sunny days per year, for beautiful conditions all year long.